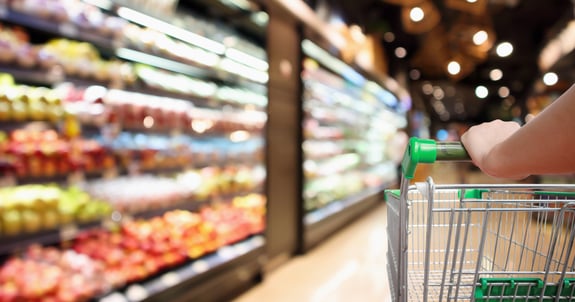 Enhance Shopper Experience.
We're a one-stop-shop for your point-of-purchase materials: labels, signage and supplies.
Your One-Stop-Shop for Point-of-Purchase Merchandising
Shelf2Cart has the tools, capabilities and expertise to handle all of your point-of-purchase marketing needs. We're committed to helping you create the best retail experience possible for your customers.
What Sets Shelf2Cart Apart?
When your business relies on your ability to influence which products your customers buy, it only makes sense to look for a point-of-purchase marketing partner who understands you and your needs. And that's what we do. Day-in-day out, we're always ready with the passion, speed and service to help improve the retail experience you're providing to your customers with point-of-purchase solutions that will really say something.
What Our Customers Have to Say...
"Food Giant chose the Shelf2Cart team to handle all of our shelf signage, label, tone, printer, and printer supply needs. They have also worked closely with us when we have needed custom labels or signage created. They offer compliant, remanufactured and OEM toners. Their imaging program has very competitive pricing and is very reliable. The Shelf2Cart team was an excellent choice for our company and always has a solution for our in-store marketing needs. We have been doing business with them since 2003."
"When we moved to a new and bigger location, we wanted to change the look of our tags and signage. The Shelf2Cart team was there to help us with new designs that looked fantastic. Their team was great to work with and we are very pleased!"
"Stew Leonard's has been working with the Shelf2Cart team since 2018 and have developed a great partnership during that time. The equipment that we have purchased from them is of good quality/durability and user friendly. Durability and ease of use is extremely important to maintain a successful labeling program. Their customer service and technical support has been wonderful. They have also been working with us to help integrate their labeling program with a production planning and waste management program. The Shelf2Cart team has been such a great addition to the Stew Leonard's family that we have purchased 40 new systems for our stores. We know that having them as a partner will be extremely helpful to us in increasing sales and maintaining a high level of customer satisfaction."