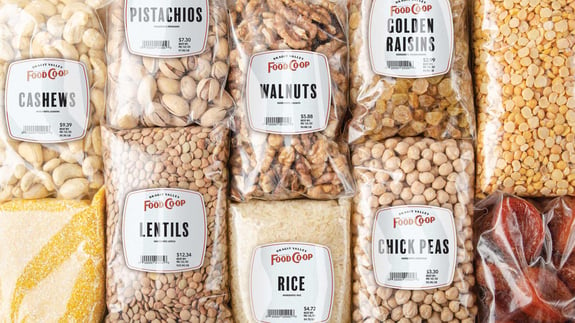 Our Products
Your one-stop-shop for point-of-purchase label, signage and supply needs.
We have everything you need.
Shelf2Cart has a wide range or solutions for your design, labeling and packaging needs. Our success is further aided by the creative and strategic solutions offered by our growing network of partners and subsidiaries.
Our product line has grown leaps and bounds as we joined forces as the Shelf2Cart team, and our product line has just about every label or sign you can imagine – and if we don't have it now, we can likely find it. We have more than 35 years of experience across all categories of focus, and with manufacturing sites across the US and Canada under our parent company, ID Images, we can serve you well.
In addition, we offer custom label design and printing expertise, including spot and digital printing, flexographic printing, multi-web laminations and custom die-cutting.
As our customers continue to grow, our own offering is also expanding. All this with a focus on enhancing your shoppers' experience.

Stock and Custom Labels
Shelf2Cart offers primary and secondary pressure-sensitive labels to grab customers' attention, along with tracking and storage labels that ensure your products always get where they need to go. And from thermal labels to brightly-colored promotional labels, to security labels, to finishings and adhesives—when it comes to labels, we have what you need.
Stock and Custom Signage
We're a one-stop shop for retail support. And unlike other printing companies, we don't charge for setup or artwork. We have over 750 point-of-purchase items for immediate distribution. Our signage and cards can be printed on various substrates including papers and films.
Custom Label Printing
We have created software to print a custom label, taking a generic, black and white weigh scale label from Scale to Upscale™ with The Merchandiser® software and label / signage printing solution. We offer free SignPro5 software to custom-print signage with ease and also offer easy online ordering in our Shelf2Cart online store!
Retail Supplies
Our offering is not complete without point-of-purchase sign clips and shelf edge accessories. We have a range of solutions including sign holders, channel strips, and refillable marker-pen sets to write on larger signs.
Stock Ribbons
Our experts are here to find the right thermal ribbon for any application. Our ribbons are compatible with a wide variety of printers and can print high-density bar codes, text and graphics for product identification, as well as shipping and other applications.
Printers
We offer a range of printers and accessories, including TSC® thermal printers, Lexmark®, and the EPSON® ColorWorks line of inkjet printers. We also have stock and custom media qualified to print quality solutions, and software that is compatible to upgrade your merchandising.