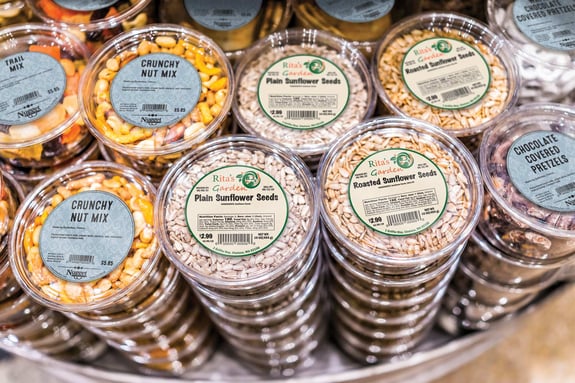 When it comes to labels, we know that there is no one-size-fits-all solution.
Every product has a label. Some even have two, or more. Labels are your direct communication with consumers. They boast a product's benefits. They communicate nutrition, ingredient and allergen information. They make your product pop off the shelf. They tempt consumers into moving your product from the shelf to their cart. They can also include tracking and storage information to help ensure that products get where they need to go.

When it comes to labels, we know that there is no one-size-fits-all solution. That's why we offer thousands of options for labels, with variations on everything from color, size and shape to sheen, adhesive and material. Not sure exactly what type of label you need? Our team of retail merchandising experts will guide you through the process. And if we don't currently have a specific product in stock? We'll find it for you.

On the hunt for pressure sensitive labels? We've got them. Need security labels, brightly-colored promotional labels or labels for a thermal printer? We've got those too.
Make Your Merchandising Pop with Stock and Custom Labels
Draw attention to special buys or weekly specials
Give products a premium look and feel with custom labels for packaging
Highlight product attributes like Vegan, Gluten-Free and Non-GMO
Let products take center stage with clear labels
Enhance Grab N Go, deli and bakery selections
Products
Thermal labels
Promotional labels
Tamper-proof labels
Wide variety of finishings and adhesives
Your Stock and Custom Label Partner
At Shelf2Cart, we've got you covered. Our robust inventory of stock labels, along with our selection of custom labels for packaging, means that you'll find exactly what you need to creatively and effectively merchandise your products.

Get in Touch With Us
For samples of our tamper-proof labels, pressure sensitive labels, custom labels for packaging, labels for thermal printer or stock labels, contact us at info@shelf2cartsolutions.com or 1.800.637.6628.