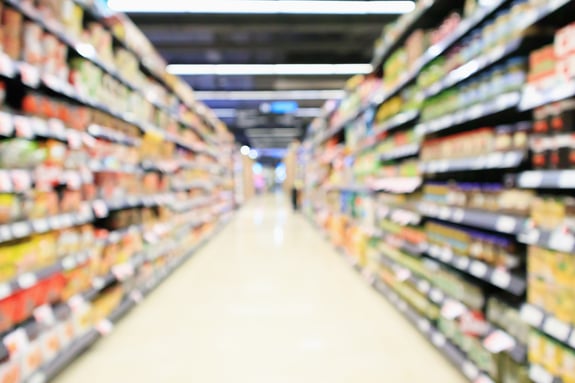 At Shelf2Cart, your mission is our mission—to move more product from shelf to cart.
When it comes to moving more product off the shelves, the impact of retail merchandising signage and labels cannot be overstated. Research data consistently shows that both grocery store signage and labels are a highly efficient and effective way to influence what a customer purchases.

Retail and grocery store signage and labeling helps define your product, enhances your store's branding and image and lends a premium feel to your store. From the center aisle to the perimeter, from the bakery case to the deli and from the Grab N Go section to the cheese section, your retail merchandising signage and signage holder needs are plentiful. And, they're each a bit different.

That's where we come in. At Shelf2Cart, our 35 years of industry experience position us to serve as your retail merchandising partner. We can help you determine which grocery store signage, labeling and retail signage holders are the right fit for your store and for your unique needs.
Grocery and Retail Label and Signage Products
Retail merchandising signage, from informational signage to directional signage
Stock and custom product labels
Shelf and case labels and signage
Retail signage holders
Your Grocery and Retail Label and Signage Partner
At Shelf2Cart, we've got you covered. Our robust inventory of retail merchandising signage, stock and custom food labels and retail signage holders means that we're a one-stop shop where you'll find exactly what you need to creatively and effectively merchandise your store.
Get in Touch With Us
For samples of our signage, labels or retail signage holders, contact us at info@shelf2cartsolutions.com or 1.800.637.6628.